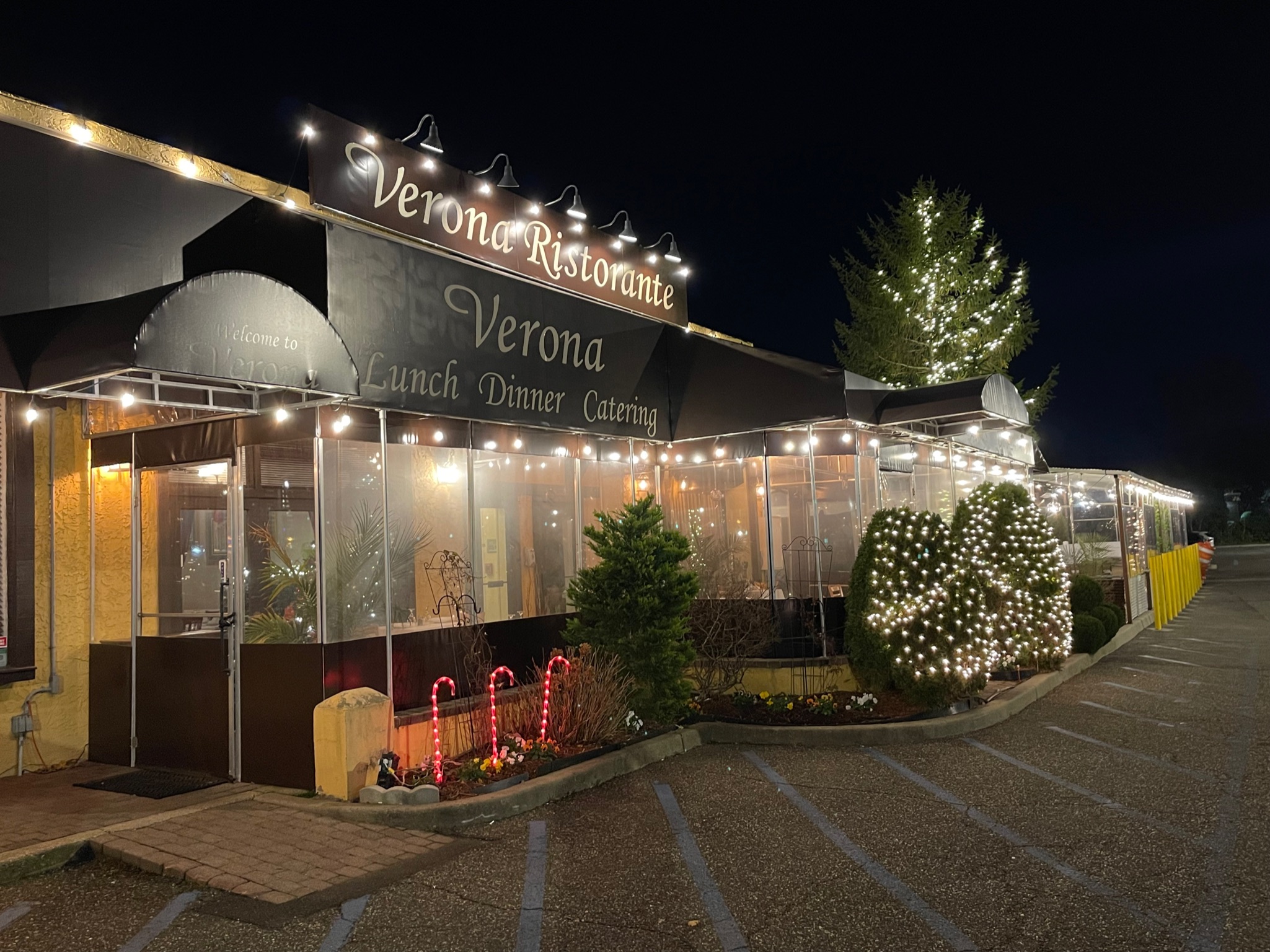 Verona Ristorante Farmingdale.
We're A Long Island Small Business.
We're Supported By The Farmingdale Chamber Of Commerce.
Farmingdale Chamber of Commerce Announces It's Small Business Season: Support Local
November 17, 2022 Chamber
Farmingdale, NY, November, 2022 — Farmingdale Chamber of Commerce is excited to announce Small Business Season!
Once again, the Chamber is launching a program to support small business. A press conference announcing Small Business Season will be held on Friday, November 18, 4 pm at Back in Time, 441 Main Street, Farmingdale. Afterwards you can visit Elise's Niece's Café and Cobb's Corner Bar (located on premises at Back in Time) for their "Wet Your Whistle" event from 5 – 8 pm. "Wet Your Whistle Fridays" features wine/beer, scrumptious pretzels, and delicious homemade pizza made on site, along with live entertainment.
On Saturday, November 19 at 12 noon, the Chamber will kick off its marketing efforts with our annual Holiday Parade and visit with Santa. Throughout the holiday shopping season, the Chamber is encouraging consumers to "Think Small" and earmark at least part of their holiday spending in support of local small business.
Joseph Garcia, Farmingdale Chamber president shared, "Small business is the backbone of our economy. 64% of our new jobs in the US come from small business. When people spend their dollars locally, more money stays local. On average, for every $100 sent locally, $68 of that stays here."
"By implementing Small Business Season, we hope to encourage people to patronize all sorts of small businesses this holiday. In addition to our wonderful retail options, there are dining establishments, personal service providers, even local artisans that need our support. Small Business Season is a way to help our residents develop a better appreciation for how their spending affects our area and quality of life."
In addition to increased marketing efforts, the Chamber is encouraging all businesses to participate in its efforts to raise awareness of how supporting small business improves the quality of life for the entire community. "All businesses need one another. There's a symbiotic relationship. But small business is the most endangered because many small businesses don't operate with large cash reserves. When costs skyrocket, they feel it."
Marie Rafter, owner of In Full Bloom Florist said, "We're excited to be a part of Small Business Season this year. The pandemic brought attention to local businesses and what we bring to the community and Small Business Season helps us get holiday shoppers excited about the unique experiences we offer."
In Full Bloom is kicking off Small Business Season with their "11th Annual Holiday Open House" on November 26 and 27. Their event features great discounts, holiday specials, free raffle prizes, music and delightful holiday refreshments. Visit them at 70 Motor Avenue, Farmingdale, NY.
The Farmingdale Chamber of Commerce is challenging everyone in the area to support small business this holiday season.